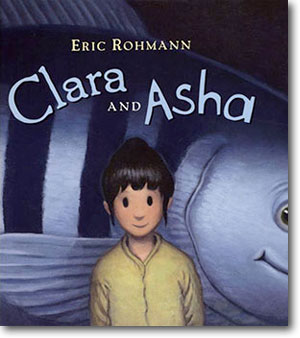 Image from EricRohmann.com
Roaring Brook Press, 2005
At night, Clara tries to go to bed, but she's just not sleepy. Luckily, she opens her window and in floats Asha a giant striped fish. These two friends have many adventures together. Adventures that are only limited by their imaginations. The simple text is expanded in the fantastical painterly illustrations. The preschoolers I read this book to really enjoyed talking about the details in the pictures. They especially loved the last page and we had a great discussion about other animals that might be Clara's friends.
Image from RandomHouse.com
This guessing game book provides visual and textual clues for jobs from mail carrier to farmer, chef to astronaut. The rhyming text is bouncy and printed in a large, bold font. The illustrations are bright and colorful against a white background. Characters of both genders and various skin colors are included. This is a wonderful choice for a preschool storytime about jobs.
Image from Books.SimonandSchuster.com
Lily loves to draw and draw and draw. She draws many wonderful things - teapots, hearts, house, and cats - but her best creation is Bear. Bear comes alive and he and Lily have many grand adventures. This story of friendship and imagination features vibrant mixed media illustrations that utilize texture and patterns. The sentences are short, but filled with lovely vocabulary words. Read this book in a preschool storytime and follow it with an ECRR parent tip about how drawing and scribbling prepare children to write.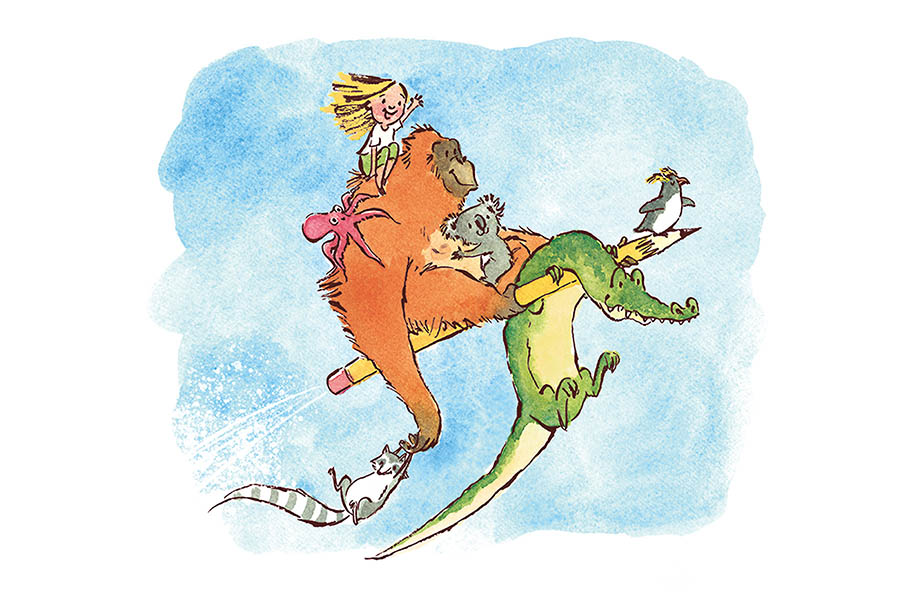 Image from CiaraFlood.co.uk
Bear lives in a remote cottage in the woods and all he wants is to be left alone. So he's more than a little annoyed when a bunch of very friendly rabbits build a house right next door. He's even more annoyed when they knock on his door. What's a bear to do? The bright illustrations contrast soft and round animals with the straight lines of houses and trees. In addition, light and shadow provide depth and atmosphere. The text is short, but descriptive, making this a great book for a friendship or kindness themed preschool storytime. -Amy